Your Partner In Assembly Of PV Systems
Reca Group has been operating in the solar energy industry for 8 years. We provide mounting systems for solar farms and offer construction services for photovoltaic installations.
Solar montage firma
We assemble photovoltaic systems in Belgium, Netherlands and Luxembourg
We'll assemble your photovoltaic system in a timely manner and according to your requirements. Our strength ranges from small PV installation to the assembly of larger solar plants. Over 5 years of experience speaks for the quality of our work and the satisfaction of our customers! Our company sees itself as a fast and conscientious acting partner company. This allows our customers to select the services they need.
Reca Solar ist ein führender Anbieter für mittel- und großflächige kommerzielle Anlagen in Deutschland und Österreich. Das Unternehmen führt Projekte auf großen Objekten von Logistikzentren wie z. B. EDEKA von 100 kWp bis 5 MW durch.

Vertrauen Sie auf unsere Montagekompetenz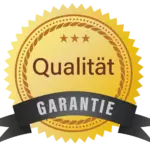 Installation of PV modules
Inspection of DC connections
String combiner box installation
Power inveter installation
Mounting system assembly
Cable tray installation
DC Inverter setup
Im Jahr wir realisieren in Deutschland und Österreich über 35 MW Dachanlage
150MW
Total output power installed
500,000
Solar modules installed
45
Fitters and specialists
Über uns
Our work in numbers
Experienced employees stand for the qualitative and professional development of a wide variety of PV systems. Our assembly teams consist of 45 specialists and include trained roofers and electricians. Each person is a well-qualified specialist with at least 5 year experience in roof solar systems. Wir montieren die Anlage auf dem TrapezDach, Flachdach und Eternit und kümmern uns um die weitere Elektrotechnische DC Installation.
Since 2010 we provide wide variety of solutions for the solar industry.
Wir, die Firma Reca Solar beschäftigen uns mit dieser Thematik und haben uns auf die Montage von Photovoltaik- Anlagen spezialisiert. Erfahrene mitarbeiter stehen für qualitativen und fachmänischen aufbau der unterschiedlichsten PV-Anlagen.
Manufacturer of PV Mounting Systems
RECA RS Mounting Systems for Solar Installations.
Reca Solar offers wide range of solutions for ground-mounted systems. The Reca RS mounting systems have been designed for quick and easy installation as well as high sustainability and resistance to external influences.
Projects
Besuchen Sie unseren Blog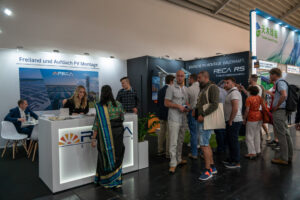 Die Intersolar 2023 ist vorbei! Wir sind sehr beeindruckt von der Rekordzahl (106.000 Besucher) der Intersolar. Großes Interesse von RECA SOLAR-Produkten und Dienstleistungen. Wir freuen…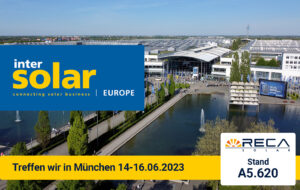 Wir laden Sie herzlich ein, uns auf der Messe Intersolar, die vom 14. bis 16. Juni 2023 auf dem Münchner Messe stattfindet, am Stand A5.620.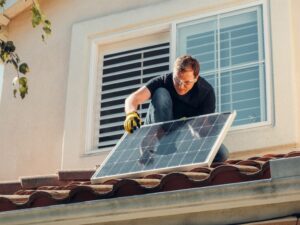 Heute entscheiden sich sowohl Privatpersonen als auch Unternehmen für die Installation von Photovoltaikanlagen. Es werden viele Mikro-Anlagen, aber auch riesige Solarparks gebaut. Photovoltaikanlagen werden sowohl…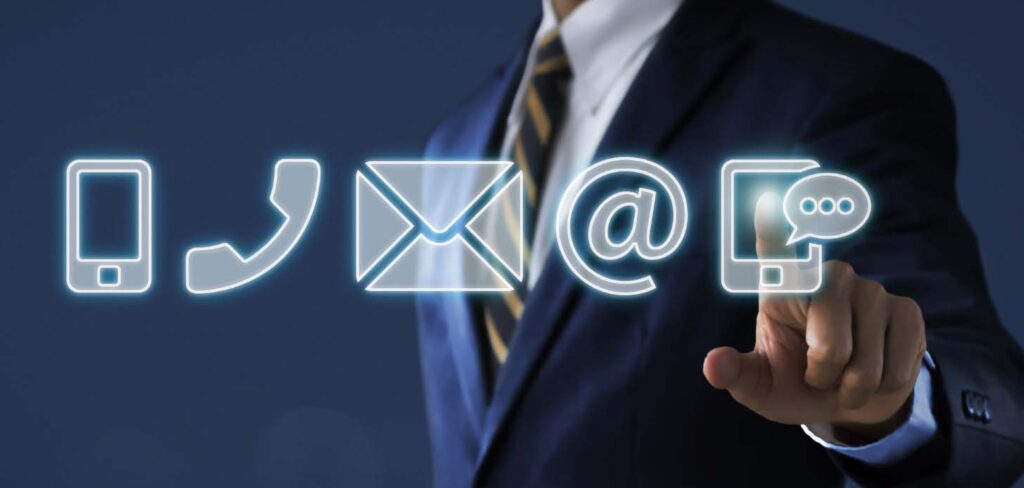 RECA Group Sp. z o.o.
Mur Południowy 1 street
73-200 Choszczno, Poland
Ust ID 781-188-11-04
Deutsche Steuernummer 056 / 657 / 70909
KRS (Gericht Nummer) 0000436894