Forbes Diamonds 2022 award for Reca Group Sp z o.o.
The Forbes Diamonds 2022 award is already in our hands. We received an award for the fastest growing companies in the West Pomeranian Voivodeship.
The received award confirms that RECA Group maintains a stable upward trend and maintains a good financial condition, while being a reliable payer of its liabilities. And although these facts are obvious to us, we are pleased that they have been appreciated by independent experts - says Marcin Sajewicz, President of the RECA Group Management Board.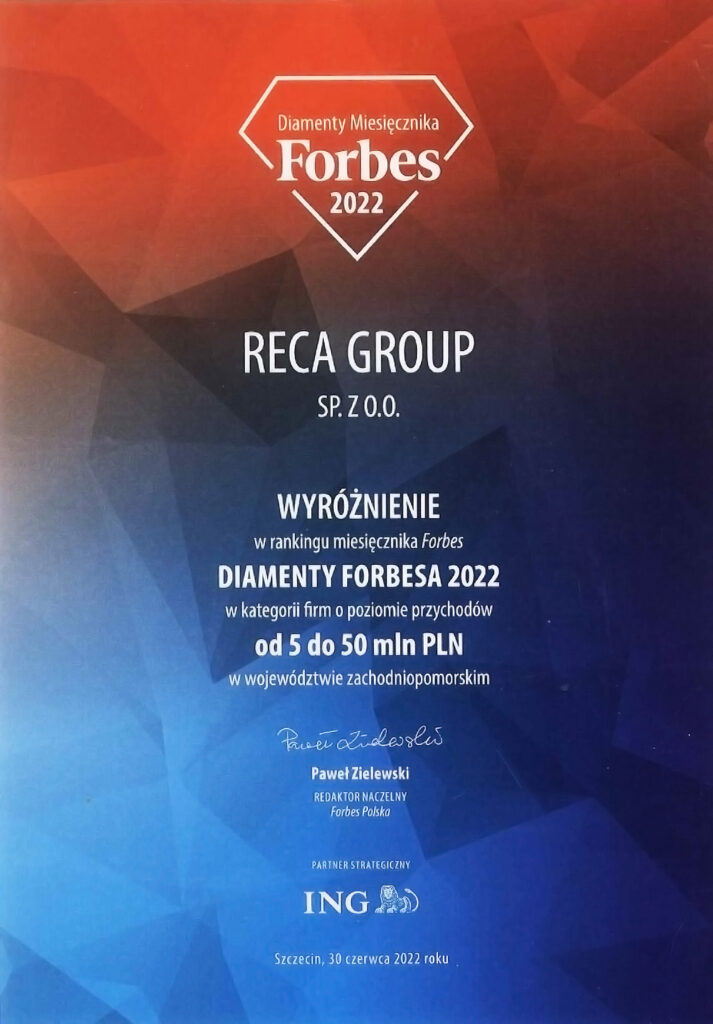 The value of the Forbes Diamonds ranking is the rating of companies' credibility and cooperation risk created by Dun & Bradstreet. The qualified entities are verified on the basis of a number of criteria, such as: profitability (EBIT and ROA), financial liquidity, no arrears with payments, positive financial result, equity value and finally at least 15% increase in value.